OFFICIAL PRESSRELEASE
TEAM TITAN
SWEDISH STUNT & PERFORMANCE
to participate in Bloodlust shoot
Scotland 20th -22nd of September
Movie Mercenaries International
Seoras Wallace
Swedish stunt performers TEAM TITAN has been picked to participate in the EPK ( Electronic Pressrelease) "Bloodlust" to present to the producers of the proposed £25 million a year WALLACE TV serie.
Team Titan will travel to Scotland on the 19th of September.
Team Titan consists of circus & stunt performers Jakkin Wiss, Anton Franzon, Jimmy Hellgren and Toby Johansson. With experiences in the Swedish filmindustry and live stuntshows.
Currently stationed in Göteborg, Sweden.
Seoras Wallace
"As a Scottish martial arts champion (Shotokan & full contact) and swordmaster, his skills led him to a successful film career, which began in 1986 on the film "Highlander", his introduction to filming began as a fight and weaponry stuntman, after which he was recognised as a quality specialist in this field, and on that particular occasion was highly commended by Russel Malchahay, the Director on Highlander. Seoras went from strength to strength culminating in being honoured and mentioned on Three occasions publicly at the world famous "Oscar" ceremonies for his contribution to the film industry, in particular the films: Braveheart; We were Soldiers, Gladiator. Also his support for UK based film productions ensured that many had the opportunity to develop these film talents to a level of success otherwise may not have been achieved." – Exerpt from Wikipedia
Seoras Wallace, clann Wallace and MMI (Movie Mercenaries International) about Team Titan
"That is why you are being headhunted by clann Wallace/MMi. We spotted your talent on a recent trip to Sweden and knew that our client base needed to know the quality of work you can deliver. With clients ranging from Sean Connery, Russel Crowe, Mel Gibson, Stephen Speilberg, Riddley Scott etc, Seoras Wallace cant afford to make mistakes of judgement and certainly saw that in Jakkin and Jimmy and has invited them across to Scotland for an EPK (Electronic Press Release) to present to the producers of the proposed £25 million a year WALLACE TV series"
Seoras Wallace also said
"I had the opportunity of working with Jakkin and Jimmy recently at a film fight workshop in Sweden and saw that not only was their skills absolutely honed to perfection but their discipline, professionalism and understanding of what was required for filming Hollywood blockbusters such as we have been involved in demonstrated that there is a wealth of undiscovered talent in Sweden that is second to none in the international film industry. That is why we have invited them to come over to Scotland with a view to them joining our first team fight crew and starting an MMi Events Casting office in Sweden."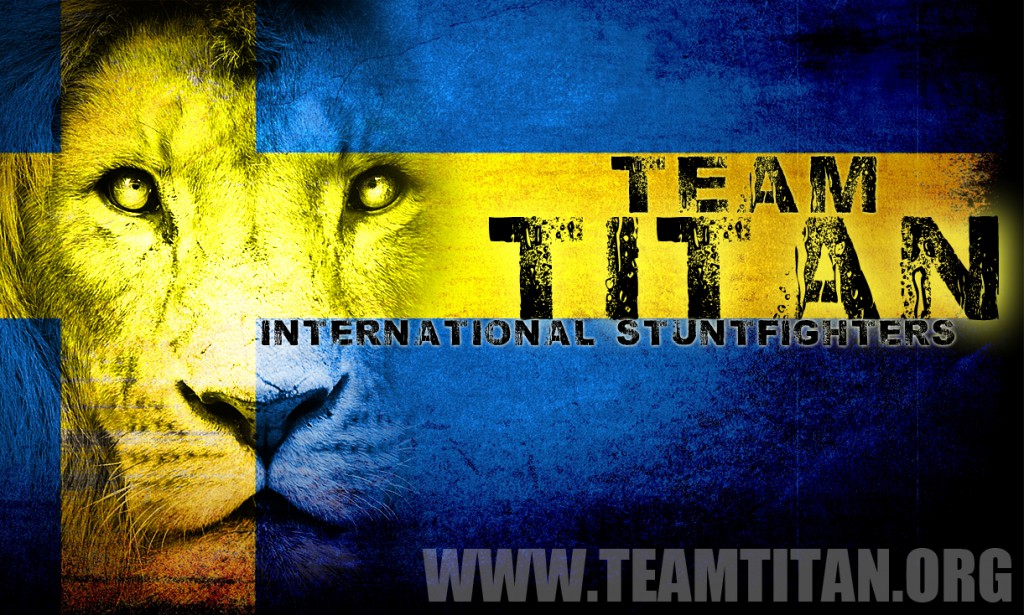 For more information about Team Titan and this event please contact
Jakkin Wiss 0768-834314 info@teamtitan.org